Your Pathways journey doesn't end with high school graduation.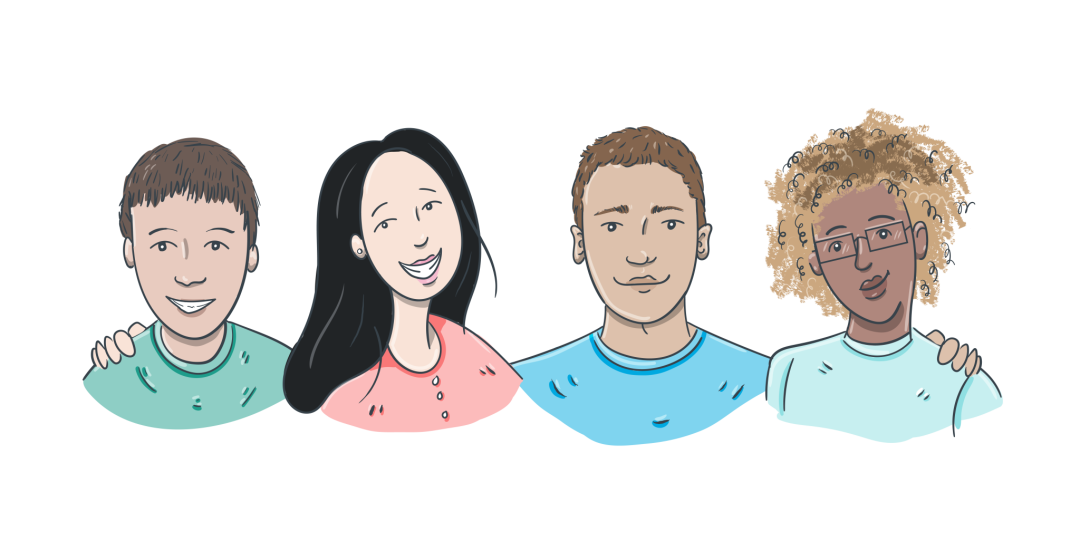 Welcome to the Pathways Alumni Network
After graduating from high school and the Pathways Program, your Pathways journey continues as part of the Alumni Network. Stay connected to a national community of support and resources, inspire younger generations, and shape the future of the Pathways Program.
Where will your alumni journey lead?
Being a part of the Pathways Alumni network also gives you access to dedicated support and resources from Pathways Canada, as well as exclusive opportunities to connect with fellow alumni, students, corporate partners, and supporters of Pathways.
Career Skills Support
Career skills development is provided for alumni through opportunities that assist with personal and professional growth.
Financial Support
Pathways provides financial support to eligible alumni through the Pathways to Education Scholarship Program.
Events
As an alum, you are invited to attend exclusive events that give you the opportunity to connect with fellow alumni, students, corporate partners, and supporters of Pathways.
As a Pathways alum, you can access meaningful and impactful opportunities for deeper engagement, where you can build the necessary skills and platform to target complex social issues with creative solutions. There are many ways to get involved–keep scrolling to find one that resonates with you! Have an idea that's not on our list? Contact us at [email protected]
Join the Alumni Advisory Committee
The Alumni Advisory Committee is a group of alumni that represents Pathways alumni at the national level and helps to inform decision-making within Pathways Canada and the broader Pathways network.
The advisory committee is critical to representing the alumni voice, and their insight allows Pathways Canada to better support alumni through relevant and authentic engagement. To learn more about current members and the application process, please click below.
Become an Alumni Ambassador
The Alumni Ambassador program mobilizes alumni across the country, with dedicated ambassadors taking a leadership role within their communities to create meaningful and impactful engagement opportunities for their fellow local alumni.
All incoming Alumni Ambassadors receive training to support their activities, including access to tailored workshops on developing a personal brand, public speaking, and event management. To learn more about current members and ambassadors, please click below. 
Stories from Pathways alumni are a testament to the power of education. Each story serves to inspire future generations of Pathways students as well as demonstrate the impact of supporting the Pathways Program. Alumni have the opportunity to share their story on our website or during events and engagement opportunities. If you would like to share your journey with Pathways, please complete the alumni story intake form below.
Donations from alumni are one of the greatest testaments to the power of the program and the strength of the Pathways community. If you are interested in donating, please click thebutton below. 
From the bottom of our hearts, thank you in advance for helping future Pathways students.
Sign up to our mailing list to stay informed about perks and opportunities!